Do you ever wonder what happens to your resume once you click that send button and it's sent whooshing off into the great and almighty cyberspace? There are many stages that your resume must pass in order to end up in the hands of an interviewer. Take a look at the tough journey that your resume must go through in order to make it to the final round.
ROUND ONE
Those of you that receive that long awaited phone call weeks later from a prospective employer knows that you've moved on to the second step, but what about the thousands of job seekers who never hear back?
Well, here is what happened to that resume you just spent hours working on. First, it will probably sit in an inbox with some overworked receptionist eventually to be passed onto HR. This secretary's only concern is to briefly sift through the thousands of resumes on offer, separating resumes that have obvious errors with those that don't. Errors can range from spelling to grammar to just the plain ugly.
For those with many errors in your resume, your journey ends here.
See: 3 Tips for Hiring Managers - What To Look For on a Resume
ROUND TWO
For the other half of you who spent countless hours sprucing your resume up for the employment ball, you are in luck. You've passed the gates of level one and move on to level two.
In this round, it's all about the key ingredients. It's not just about saturating the resume with details but choosing the right spices to make the key-holder to the gate salivate. If your resume is filled with obvious tasks such as answering the phone, filing, or customer service, your resume will more than likely meet Mr. Shredder for lunch.
To avoid this, make sure that your resume includes a few notable accomplishments as part of each job description. Quantifiable achievements are the best way to communicate your ability to bring real results to a workplace. Use our resume resources section to help you build you resume.
See: 4 Stages of Every Job Search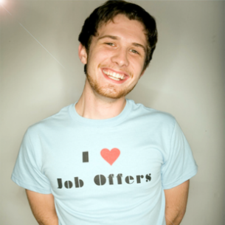 FINAL ROUND
The handful of you, who quantified your experience and adamantly followed your due diligence to demonstrate your unique skill sets, will see your resume laid before the supreme decider. Here, the final key holder will decide the fate of your resume.
At this point, it's no longer about following a certain set of rules or guidelines. It's also a smidgen of luck. Maybe you share the same Alma Mater--that's one point added. Maybe you share the same name as the bully that used to steal his cheese and cucumber sandwiches in school--no bonus points for you.
It's impossible to gauge what makes two resumes that are identical in skill and format stand out from one another besides the internal workings of the supreme decider. But truth be told, the goal of your resume is to make it to the final round so that at least you are a contender.
See: Eliminate Resume Work Experience Gaps
This guest post is written by Doris Lee, Director of University Outreach for Resumes For America.