Social Worker Resume Samples
If you're looking for a specific section of this social work guide click through below.
1. Community Service Worker Resume Sample
The salary to be a Community Service Worker is a little over $30,000 a year. 
To be a Community Service Worker you need to have good people skills and be willing to serve those around you. A Community Service Worker is someone who assists individuals in helping them find programs for their needs.
Note: A Community Service Worker will also have to write a cover letter to send in with their resume. Make sure you don't commit these absurd mistakes on your cover letter!
Service Workers work in such fields as social services and rehabilitation. It's the job of a Community Service Worker to find services and programs that work best for the people in need or that need assistance. In order to get in this line of work you need to have at least a Bachelor's in Human or Social Services.
2. Community Volunteer Resume Sample
A Community Volunteer is someone who helps other people in the community by using their own skills and life experiences. They offer services in places such as hospitals and food banks. The Community Volunteer not only helps people but can also help animals as well by volunteering at local animal hospitals or shelters.
Volunteering is an excellent resume builder -- read why in this post. You need to have a heart and a willingness to help in order to be a Community Volunteer. There is no salary and no education requirements to do this.
However, some people who do volunteer seem to have some education background in either human or social services.
A social worker resume should elaborate on the type of social work you have expertise in whether that is working with children, families, the mentally ill or elderly among others.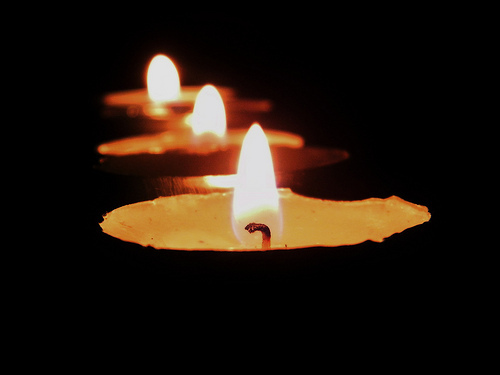 "Like candles in the darkness...a hope in the unseen." -Anonymous
 by 
martinak15
 (
contact
)
The typical Social Worker resume will be ordered in the traditional reverse chronological format, and should be limited to just one or two pages of content.
A good example of the professional section of a standard social worker resume may look like this:
FAMILY COMMUNITY OUTREACH                                                       San Diego, CA
Community Service Worker                                                                         July 1999 – Present
Discussed with the supervisors the most efficient and, the most effective line of action.

Researched any new programs and services that were available through a number of outlets.

Answered any questions or concerns about programs and services that the families may have had.

Monitored the status of families and their basic needs on a weekly or monthly basis.

Assisted families with programs and services specified for their needs.  
As you can see there are a lot of meetings with third parties, recording status updates of clients developing programs that will benefit the client.
If your work experience is from a different industry you will want to include a career objective where you state how you intend to transition into a career in social work and what makes you particularly equipped as an applicant for a role in this capacity. Check out this post on how to leave your job like a pro, if this is what you intend to do!
1. Career Objective: The career objective of a social worker resume will be constrained to the same formatting rules that apply to all career objectives regardless of industry or career level. Here's an easy to read infographic giving you all the details you need to write a fantastic career objective.
The most effective format will be a concise one or two sentences stating where you're coming from and where you're going. Take a look at this:
"A Community Service Worker with over 10 years of experience in communication, research and, social perceptiveness.  Possesses a Bachelors in Human Services and a specialization in caring for the mentally ill"
This candidate explains in one sentence 4 key bits of information - years of experience, broad skills linked to the job description, the main certification and their area of specialty. This is strong amount of information that will look great on your own resume.
Another example of an outstanding Social Worker career objective may look like this:
"Handled over 45 cases across a 3 year period as a social worker specializing in child welfare seeking a regional manager position in child psychological issues and rehabilitation. Possesses a BSc in Social Work and Child Development with state checks"
This potential recruit really shows off their management skills in addition to any clearances. A really solid objective you can be inspired by.
2. Additional Skills: You may find it difficult to write an additional skills section and its not always necessary but here are few pieces of software you may have used as a social worker according Mastersofsocialwork.org:
A multi-user interactive database that many large social work organizations use to track different groups and clients.
Measure outcomes and assess your clients with this powerful software.
If you need quality social data at your fingertips this software will do that for you.
Please visit the following link for an extremely comprehensive look at how to write an "additional skills" section of your resume.
3. Common Keywords: Action verbs are critical to making a resume stand out to HR Managers and Applicant Tracking System (ATS) software alike. You MUST read this blog post about how the ATS is an obstacle you must be prepared for when writing your resume. It is action verbs that will make a resume appear sharp, focused and attractive. Some useful action verbs to consider including on a Social Worker resume include but aren't limited to:
Arbitrated
Collaborated
Communicated
Consulted
Developed
Directed
Formulated
Resolved
Moderated
Negotiated
Persuaded
Diagnosed
Supervised
Social work is an occupation that is highly demanding. You may be involved with caring for vulnerable people in society, counseling people with psychological issues, maintaining child protection among other challenging scenarios. You aim is usually to support those in crisis. Expect to liaise with different groups, schools, council, parents, family members, law authorities, medical professionals and maybe even the media.
Some media outlets like to tarnish social work in a bad light. Some see it as a financial burden when funded publically, that social workers are incompetent at their job or that they shouldn't "intrude" on other people's issues. However, with the amount of Social Worker resumes we have witnessed at Resume Companion we can say with 100% certainty that Social Workers not only take their job seriously but also do great work for their respective communities.
Get a better understanding of work in this industry with this video, The Many Faces of Social Work:
One connecting factor that we hear time and time again from interviews with social workers is the amount of joy they receive from working with those in society who need a helping hand. At the time it may seem terribly frustrating to handle, say, a volatile family situation of which they are not technically a part. However, many years down the line to see that family rebuild itself into a cohesive and caring unit is what drives social workers to do the job they do.
Find out where you can get your Social Work license with this comprehensive licensing agency list.
Also read: The 6 Steps To Self-Improvement

Source: bls.gov | NASW
Some other facts:
Social work is a relatively new industry. The founding mother of social casework was Mary Ellen Richmond (1861 - 1928)
Same goes for support groups. Alcoholics Anonymous (AA) was introduced in 1935
The highest average salary is as a Social Work Teacher at $71,000 according to the Bureau of Labor Statistics (BLS)
So, for those who say social work is a lot of hard work for little pay, that is not always the case. The industry is growing and add that to the fact you are helping people everyday makes social work a highly rewarding job.
If you're finding writing your resume difficult, it may be because you're encountering one of the 7 resume challenges detailed in this post. Read the article to learn how to overcome these obstacles!
Also if you have any questions at all about the social work industry please leave them below and we will respond quickly.
comments powered by

Disqus
Social worker resume samples
(Sorted A - Z)